I was standing at the side of the stage at TEDxBrisbane in December 2022 when a profound thing happened to me. My body told me, 'This is your purpose'.
That sounds decidedly woo-woo as I type it. I promise you it's not (not that there's anything wrong with that). I'm one of the least woo-woo people you are likely to meet. But to explain it to you, I need to set the scene.
Sidestage at TEDxBrisbane is one of my happy places, along with beaches, swim-up pool bars and rainforests.
I've been the Executive Director of TEDxBrisbane since 2015. In my role, I'm responsible for overall strategy and management and leading an incredible team of dedicated volunteers to deliver a world-class event. But my favourite part of my role, which most closely aligns with my professional life as a presentation strategist, speechwriter and speaker coach, is curating the event and working with the speakers.
I get to seek out people with game-changing, industry, community or world-changing ideas. You will have never heard of most of these people because their idea or work has yet to receive the household-name status it deserves. They've been flying under the radar and (accidentally or intentionally) keeping their awesome to themselves. I seek them out not because they are great speakers or great speechwriters but because they have an idea the world needs to know about. An idea worth spreading.
Working collaboratively with each speaker for 4-6 months to strategically craft, edit, refine, memorise and deliver the talk of their lives from the red circle is my great privilege.
I always feel great joy and pride when I see one of my TEDx Speakers or any of my speaking clients take to the stage and deliver a compelling presentation that does their idea justice while being true to their authentic selves (or, as I like to say, their authentic selves on their best speaker day).
So what was different about this year?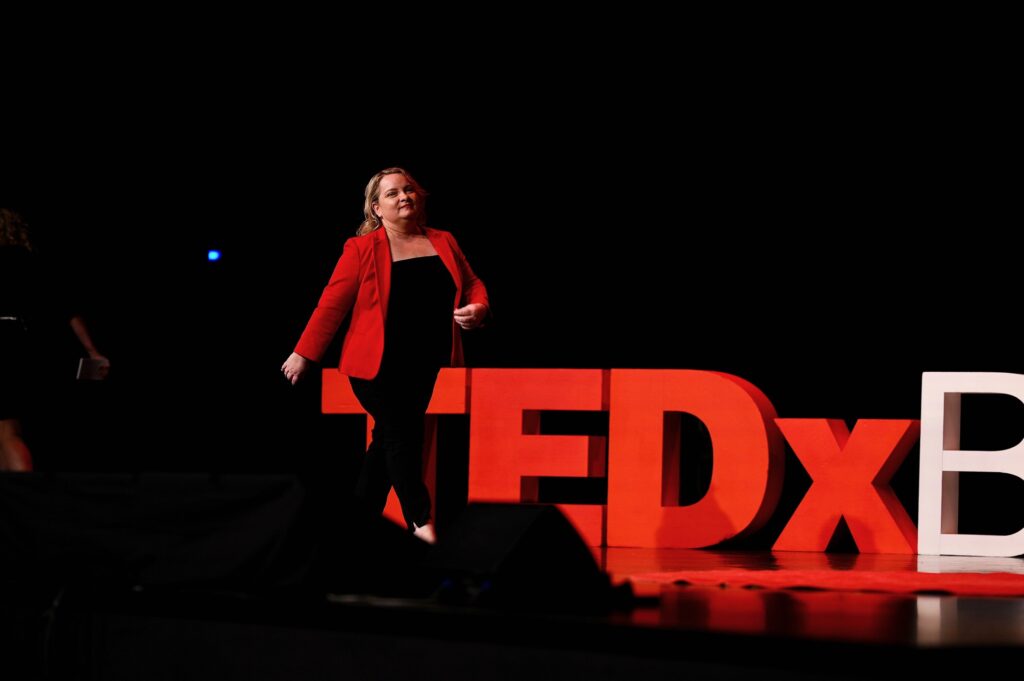 This was the first year I acted as the host for the event. It allowed me to be present side stage for the entire event, focusing almost exclusively on the speakers, their talks, the audience and the experience.
As each speaker was gathering their thoughts and being mic'd up side stage, I could say the encouraging words that six months of working with them as individuals told me they needed to hear. Then, when I stood on stage to introduce them as the next speaker, I could highlight some of the impressive achievements that led to us finding them and then invite the audience to welcome them with the expert status they deserve. And as the speaker walked onto the stage, and we crossed over as I stepped off (exit stage left), I could whisper, 'You got this' as the final thing they heard before they started their game-changing talk. Or, as in the case of Daniel Allen, I could quickly respond to his open hand and high-five as he walked past.
I was captivated and hung on every word as each speaker delivered their talk, despite having spent up to a hundred hours working with each talk and knowing every word. I laughed at the funny moments and could not stop the tears from welling when tears were the appropriate response.
I did my best not to be the matronising stage mum. These people's ideas, work, and impact are incredible. Their talks are too, and overwhelmingly, the credit for that belongs to them. But it is a privilege to be a part of helping every speaker become the best speaker they can be, not only for the day of their TEDx talk but for every talk they deliver into their future. And so my day was a journey from one proud stage mum moment to the next. They did not stop coming. But then something unexpected happened.
I stopped for a moment. In amongst the rush, bustle, excitement and demands of the day, I quite unintentionally paused. Daniel Allen was on the stage. We'd reached the last couple of sentences of his talk. Something we'd spent a lot of time discussing, understanding the importance and gravity of his conclusion. I held my breath as he approached the section I knew would be the most challenging part for him to deliver and simultaneously the most powerful. I think I might have stopped breathing. Some of the audience joined me.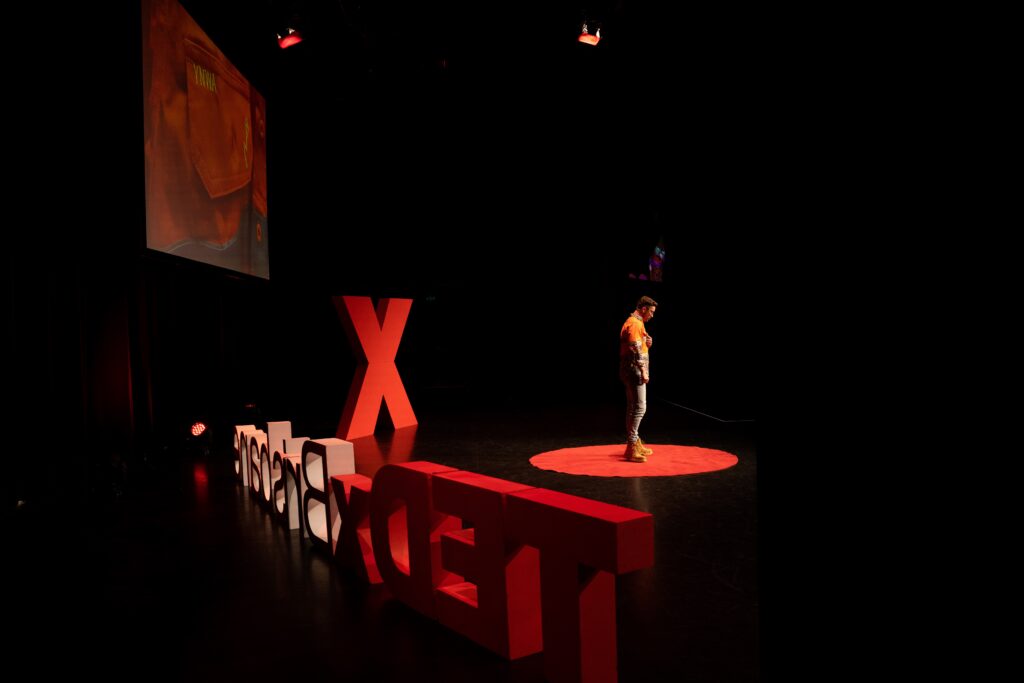 Then I listened as he delivered the lines in perfect, 100% authentic Dan-mode. The raw, honest and open kind of delivery speakers with two decades of experience aspire to.
Dan finished his Talk to raucous applause and a standing ovation.
I took a deep breath and felt an overwhelming warm sensation as adrenalin and happiness hormones rushed through my veins. My skin tingled as goosebumps involuntarily raced up my arms. I felt tears overflow onto my cheeks, and my smile extended beyond what I thought my facial muscles would allow. And there was a moment, just one moment, before I walked onto the stage to acknowledge Dan, hugging him with pure joy on the way, when I listened to what my breathing, my heart rate, the goosebumps, and my smile were telling me. My body was sending a message about my chosen path as a speaker coach for people with powerful ideas that deserve a larger audience. It said, "This is what you should be doing. This is your purpose."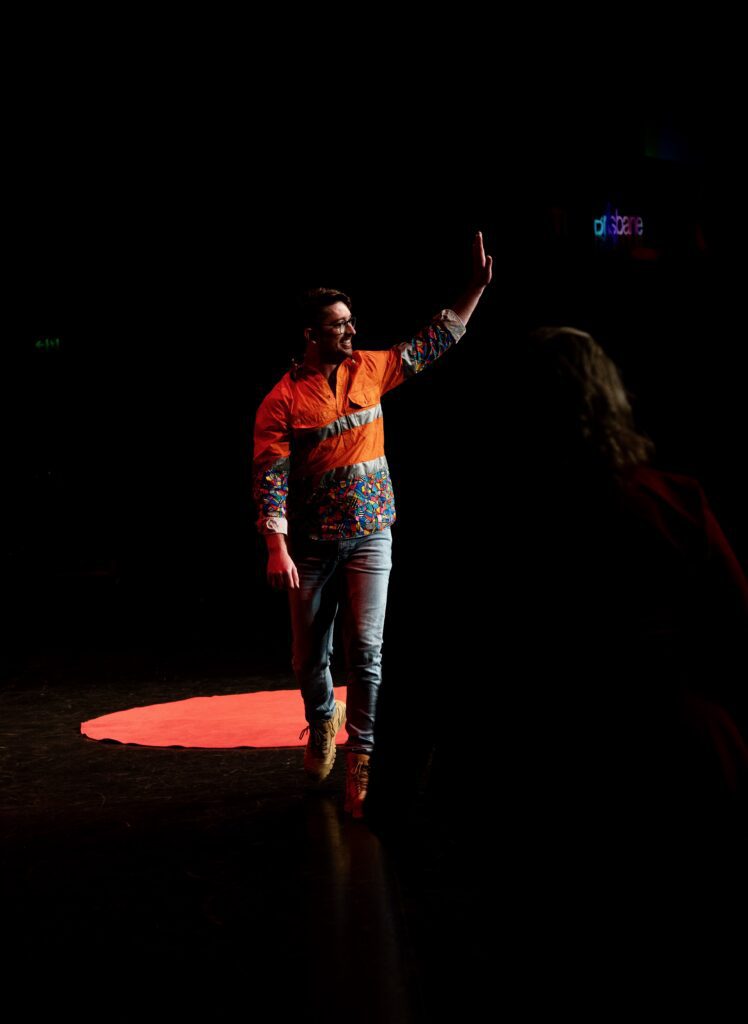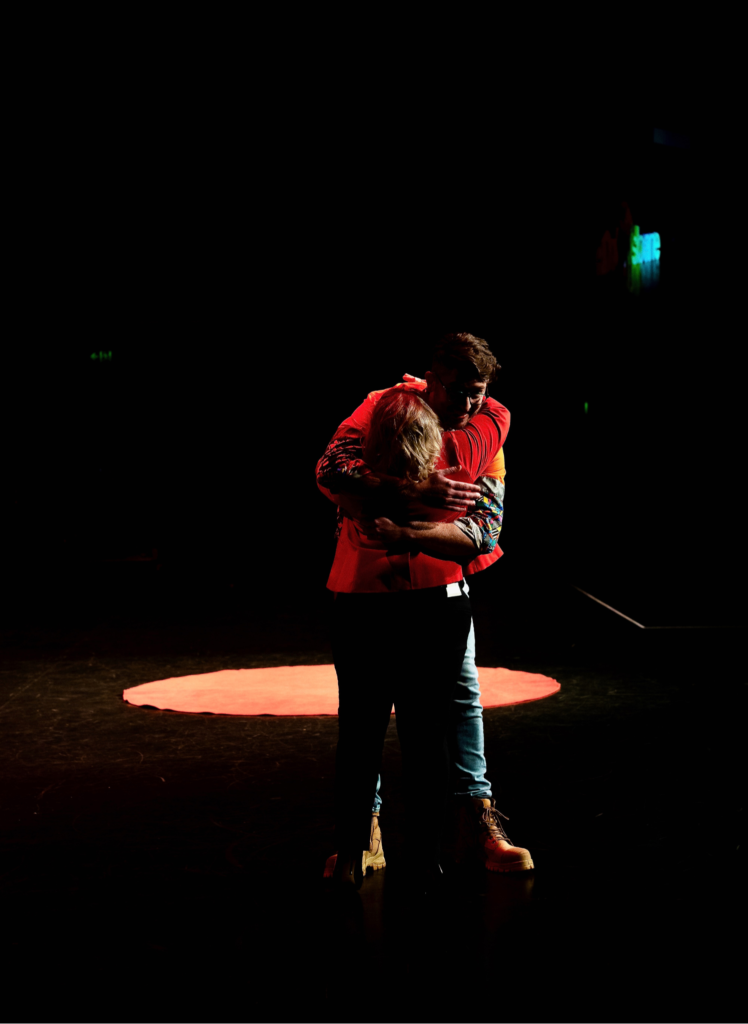 It made me wonder, how long has my body been trying to tell me something about my work, my career and my purpose, and how many times had I missed it?
You can watch Dan Allen's TEDx Talk (or Daniel as his mum prefers) here, with the releases of all the 2022 TEDxBrisbane speaker talks coming soon.